Software as a Solution
Reliable, Secure and Easy to Use
Our web-based platform leverages advanced technology to provide you with reliable communications, discrete data fields for improved automation, and an easy-to-use interface that provides you with an exceptional customer experience.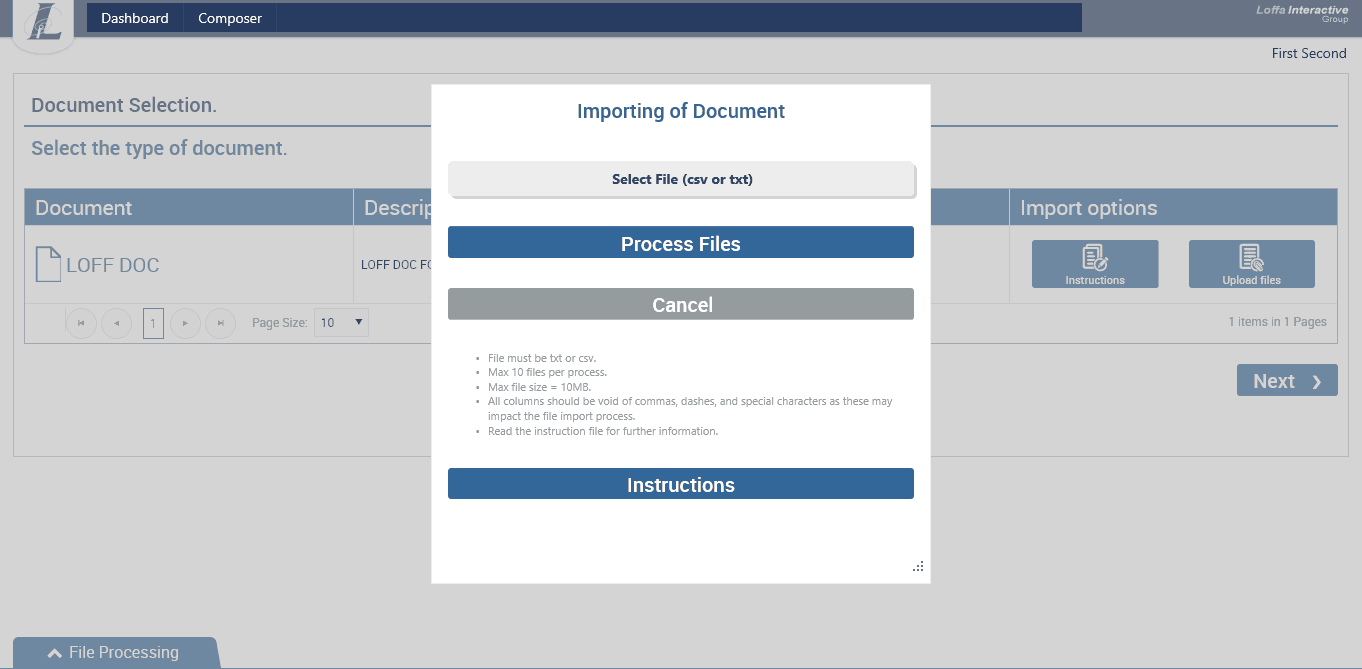 Our platform is web-based, making it easy to access via a secure connection from anywhere in the world.
Automation & Increased Efficiency
User-friendly dashboard and intuitive workflows equals automation and process improvement.

Strengthened Internal Controls
Enhanced supervisory oversight of your operational teams—whether they are located down the hall or around the world.
Increased Bottom Line
Drastically reduce paper, operational costs, offsite storage and duplication of efforts.

Reduced Risk of Regulatory Fines
Avoid costly fines resulting from both internal and external audit issues or inability to locate requested information in a timely manner.
Compliance Tools
Industry best practice tools that follow proper regulatory steps allow you to do more with less resources.
Secure Cloud Management
State-of-the-art security cloud storage features ensure your team can securely and effectively retrieve any archived document with the click of button. No more trips to the offsite storage facility.
Role Based Permissions
Strengthen internal controls with the ability to assign varying levels of system access within your team, including manager and supervisory roles.
Access to Reports
Authorized team members have access to both standard and customizable reports allowing for efficient analysis of KPIs and other metrics.

Elimination of Unnecessary Paper Usage
Electronic workflow virtually eliminates paper form the equation as part of your firm's economic sustainability program.

Ease of Use
With a simple, user-friendly interface, you can eliminate the learning curve and get to work quickly.

Immediate Electronic Storage
Online storage allows for instant document and information retrieval.
Quick Search
Multiple search criteria options allow for quick retrieval of request information, both internally and externally.